Main News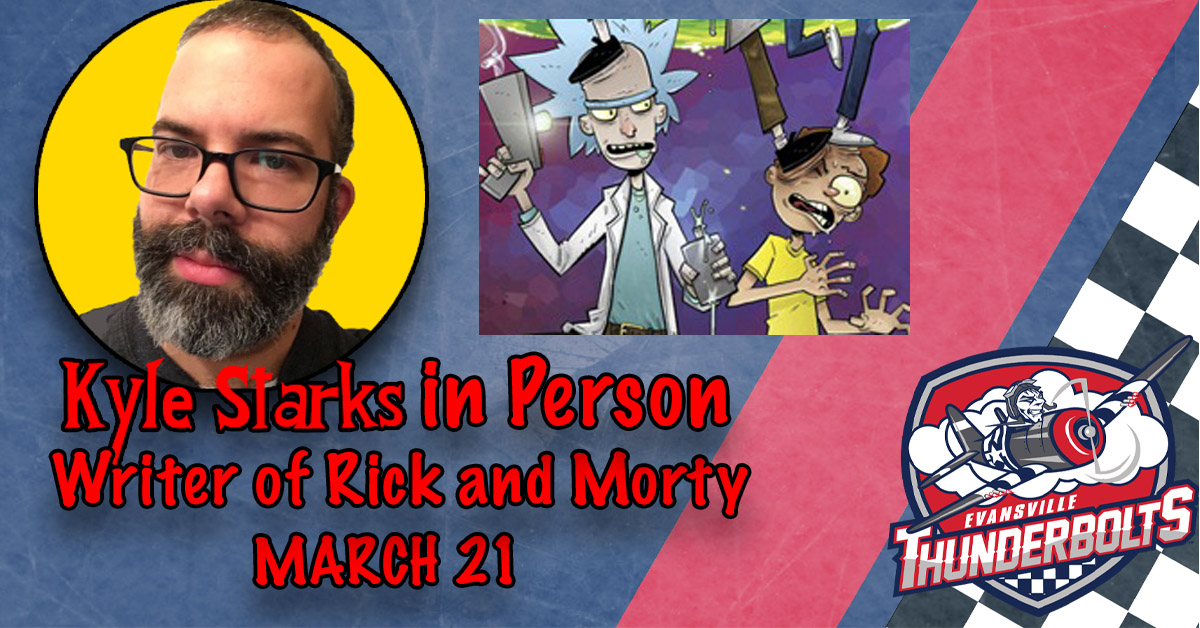 03/06/2020 10:54 AM
-
EVANSVILLE, Ind. - Award-winning comic book writer Kyle Starks will make a return engagement to the Ford Center for the Thunderbolts' March 21 game against Huntsville.
The famed author of such comics such as "Rick and Morty" as well as "Sexcastle" and "Rock Candy Mountain" is an Evansville native and made an appearance at a Thunderbolts game last season. Starks has just wrapped up work on Assassin Nation for Skybound and a Mars Attacks miniseries.
Kyle will be signing and autographs and meeting with fans during intermission.
To purchase tickets for this or any of the remaining games in the season, call 812-422-BOLT (2658), go online at evansvillethunderbolts.com or in person by visiting the Ford Center Ticket Office.