Main News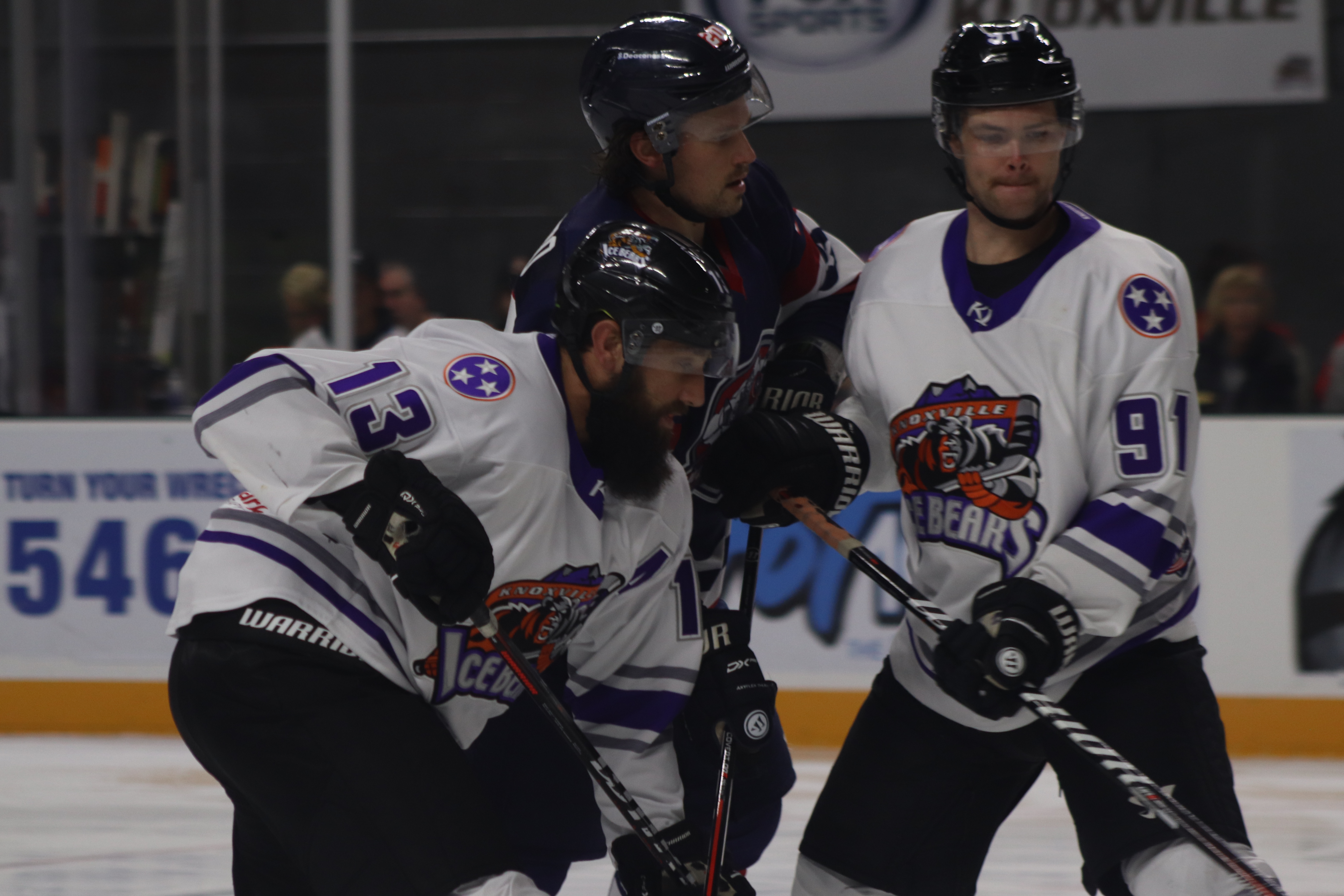 11/27/2019 10:22 PM
-
Seth Swenson has been finding his game more and more as of late, and after ending a slight scoring slump in Macon last weekend, Swenson would open up the scoring tonight in Knoxville. However, the Ice Bears would dominate in the second half of the game, emerging with a 7-2 win over Evansville. The Thunderbolts return home on Friday, December 6th at 7:15pm, as they host the Macon Mayhem. For tickets, call (812)422-BOLT(2658), buy online at EvanvsilleThunderbolts.com, or buy tickets in person at the Ford Center Box Office.
Swenson's goal came 35 seconds into the game, from Jacob Smith. After Knoxville took a 2-1 lead early in the second period, Stanislav Dzahkov would score in his return to Knoxville, on a breakaway to tie the game at the 2:49 mark, with Smith tallying another assist. However, Knoxville would turn up the pressure big time, and score 5 unanswered goals to win 7-2.
Swenson and Dzahkov finished with a goal each, while Smith would finish with two assists. Braeden Ostepchuk finished with 33 saves. The Thunderbolts now catch their breath over a day off for Thanksgiving, before hitting the road again and going North, for two games against the Quad City Storm on Friday and Saturday night, both games starting at 7:10pm CT.